Posts: 39
Joined: Wed Mar 07, 2012 2:19 pm
Mon Mar 12, 2012 9:03 am
Hello, friends. I finally figured I'd see what this forum is all about, and I'll start with a brief introduction of my current cars.
1989 Ford Tempo AWD Sedan in Graphite Metallic with 123,097 miles on the original 2.3L High Specific Output I4 and 3-speed ATX. Fully loaded with every option except air conditioning, and its been in my family since 1993. I have all the documentation from the warranty booklet, sales brochure, and right down to both sales receipts from when it was sold in '89 and '93. I acquired it in 2006 on the basis that if I could get it running and off my grandparent's homestead, I could have it. 50,000+ miles and 6 years later its still my daily driver.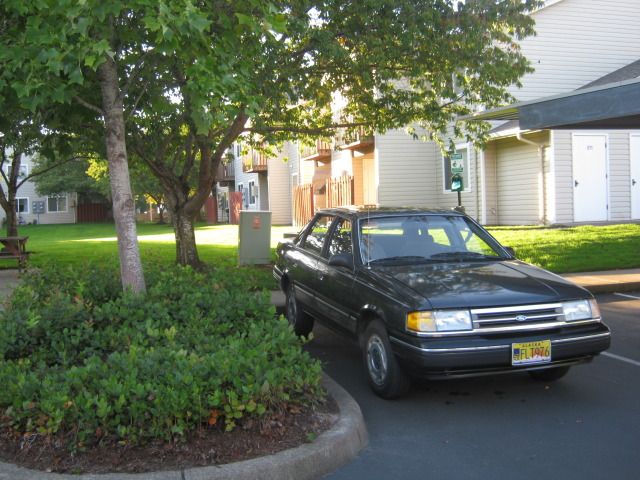 A few summers ago I realized my life would be made infinitely easier if I had a truck. My Tempo's suspension would be saved from Alaska's harsh roads in the spring and winter. So I bought a 1990 Ford F-150 XLT Lariat 4x4 for $4,000. It's original multi-port fuel injected 351 Windsor promptly seized at 137,000 miles. So I sprung for an ATK Stage 1 5.8L V8 crate motor. This combined with a K&N cylindrical style intake and a Flowmaster Hushpower II exhaust routed out the side makes for a pretty mean boat hauler. I've installed a few other goodies including Pioneer 6x5 door speakers, 6x9 box mounted rear speakers, and a Pioneer deck with seamless iPod integration and wireless Blutooth connectivity. Eat my dust, F-150 Platinum. This old Lariat has many years of viability left.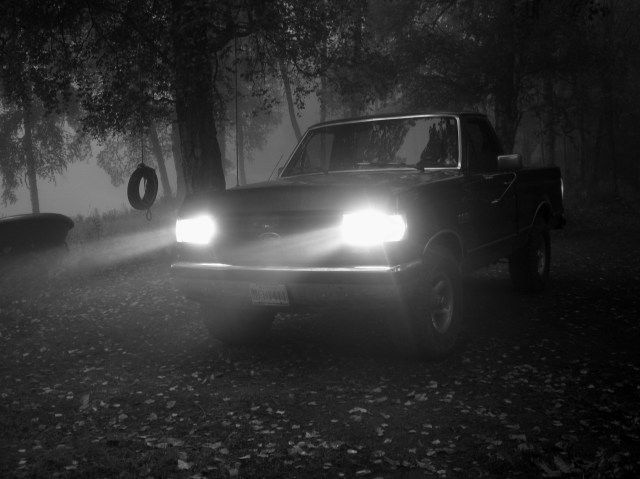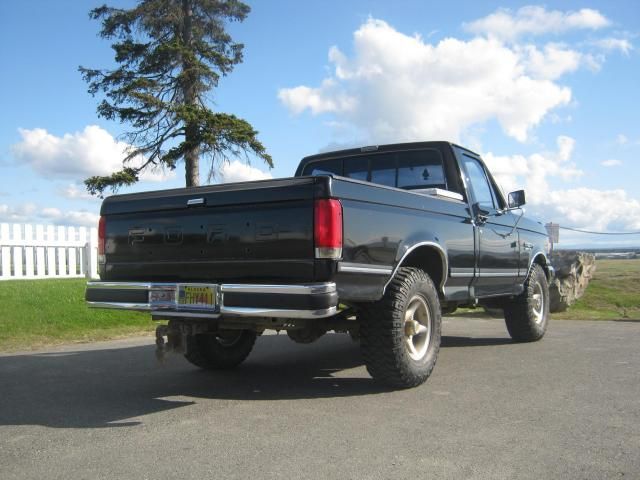 I was content with my truck and Tempo for awhile. Until a fellow classmate of mine bought a 1990 Tempo GL in Oxford White from a local junk yard. I had eyed this very Tempo for quite awhile. It had been for sale for six years with a price tag of $800. Its an ex-rental car with an odd assortment of options. Power locks but crank windows, A/C, the Sport Gauge Cluster, and the Convenience Light Group. Well it took a dump on this guy a couple months down the line and sat in the school parking lot until the principle started daily announcements counting down until it was going to get towed. I offered up $100 plus a $40 tow. A transmission fluid flush and filter change later, and its running as good as new.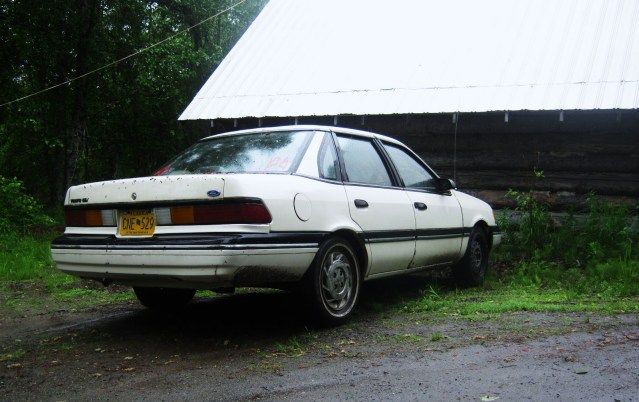 It has 167,000 miles on a tired but original 2.3L HSC I4 and 3spd.
Finally just this last winter I bought a 1998 Jeep Grand Cherokee Laredo 4x4 off my brother for $4,000. It has 170,000 miles on a rebuilt PowerTech I6 and 4spd. I haven't gotten to drive it much as I'm in school and its in storage along with my truck. Its definitely a blast though. Very refined, well equipped, and dynamite in the snow. It has been in a rear-end collision and it shows. A lot of its trim is quite loose, and all of its doors are somewhat off. Nonetheless it has power everything and a neat information center, and lots of cool green mood lighting.