Posts: 6
Joined: Fri Feb 24, 2012 1:54 pm
Fri Feb 24, 2012 3:58 pm
This is just something I've been screwing around with, thought I'd post it up and see what people have to say about it.
Random thoughts:
For Americans to embrace small car, they have to be butch looking.
Some things we accept as must-have features for a car are counter to economy in a tiny, primarily low speed car (independent suspension, I'm looking at you).
Car manufacturers could look to cheap scooters for ideas to make cars cheaper.
Many people don't go 50mph on a daily basis, yet they drive cars that are well equipped to cruise at double that speed - and that packs a lot of weight onto a car for unused performance potential.
Many people could commute in a side-by-side ATV if they were allowed on the road.
Two wheeled vehicles allow purchasers to decide where their safety/cost/efficiency trade-off should be. Four wheeled vehicles offer similar trade-off over a much smaller range. Even the bottom feeders are forced to have airbags and crumple zones and such.
Scooter as car. Really it's more of a micro-utility-vehicle than a microcar. MUV?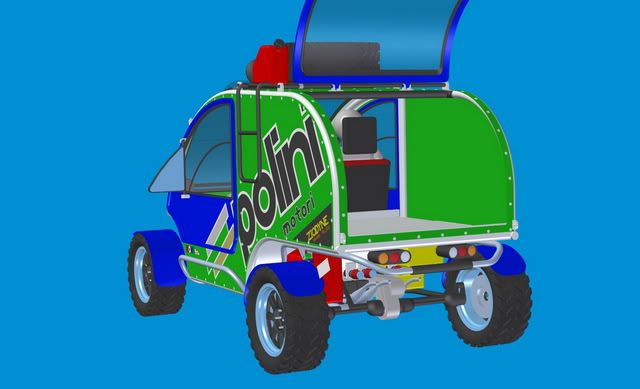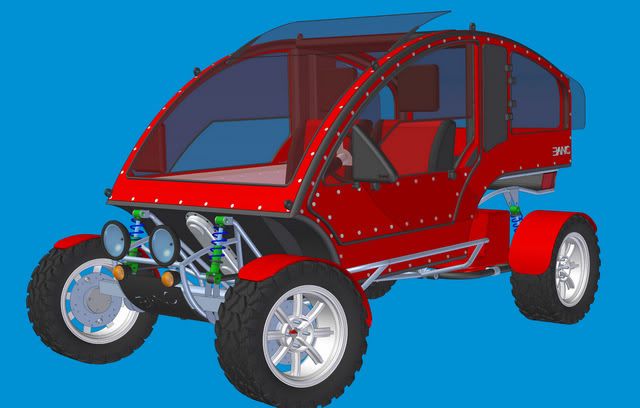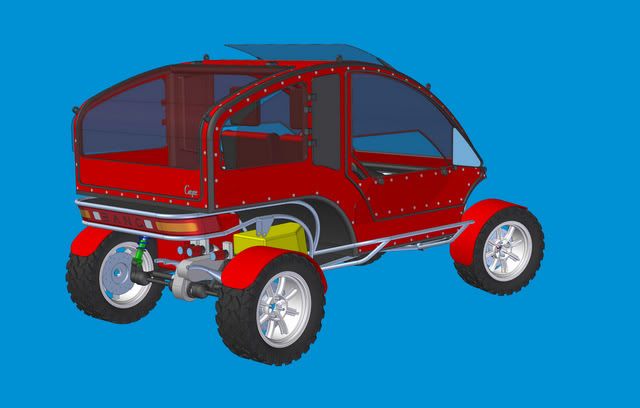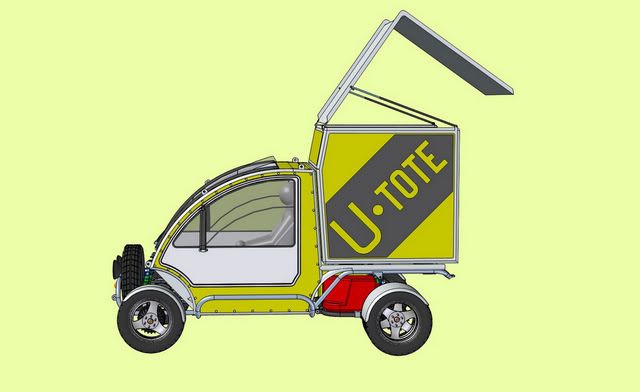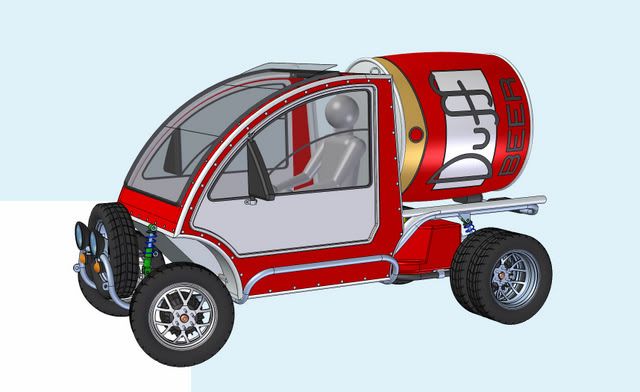 To make it cheap:
Body side panels are flat - could be flat plastic, could be aluminum on commerical models.
Engine, trans, fuel tanks, and rear suspension are integrated into one module.
Body and frame allows for the same mechanicals to be employed under a number of different bodies specialized for certain tasks.
Zombie apocalypse perhaps?
So fellow Hoons...
Would you drive something like this?
What features that are ubiquitous on modern cars would you rethink if you had the opportunity?
What feature that doesn't work on the current paradigm of car would you add to a car if you had the opportunity?