Posts: 6
Joined: Sat Feb 25, 2012 7:44 pm
Thu Apr 19, 2012 8:05 pm
I've finally worked on something interesting enough to share it here!
This Jeep was my first car, and I handed over the keys to my brother a few years ago but I still do the work on it. The rear brakes were giving him trouble again last month, so we decided I would make the drums go away.
I had seen the Teraflex rear disc brake conversion kit in a catalog years ago, but I had also heard of people adapting disc brake systems from other cars. After extensive Googling, I found that Liberty rear brakes can be bolted on with no major modifications. The local Jeep specialist junkyard was unhelpful (as always), and nobody else around seemed to have a Liberty in the yard, but it turns out you can order all the necessary Liberty parts for less than the price of the kit.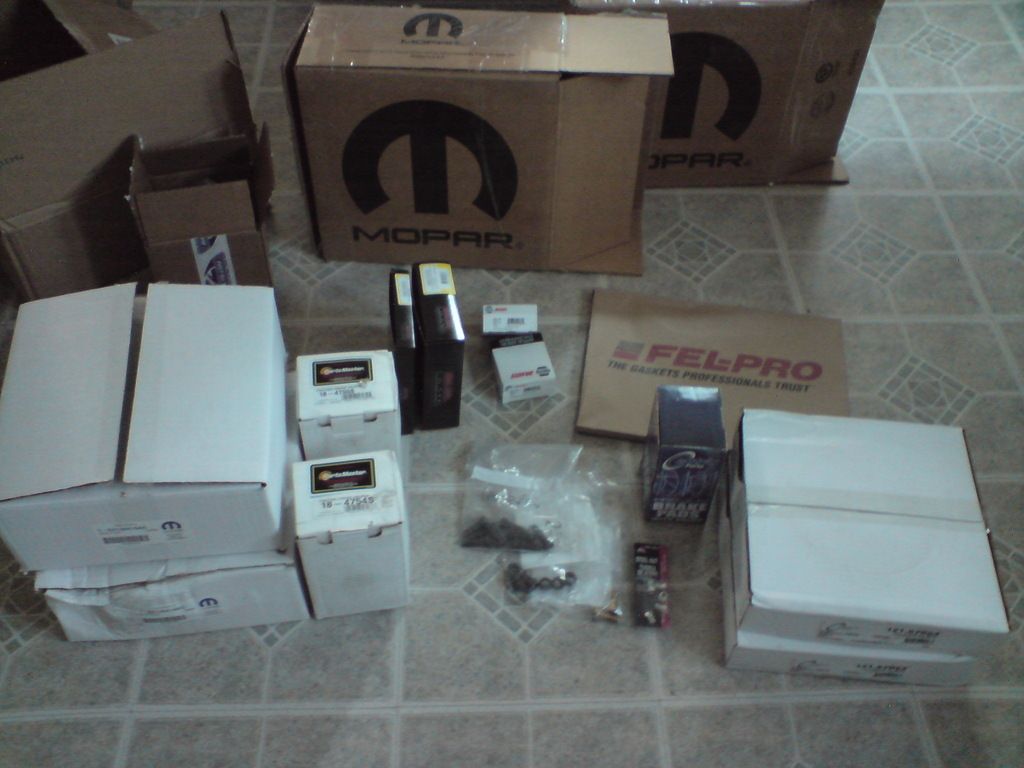 Due to my research not being quite extensive enough, miscommunications, and inventory issues, there were three weeks between placing my first orders and collecting all the necessary parts for this group photo.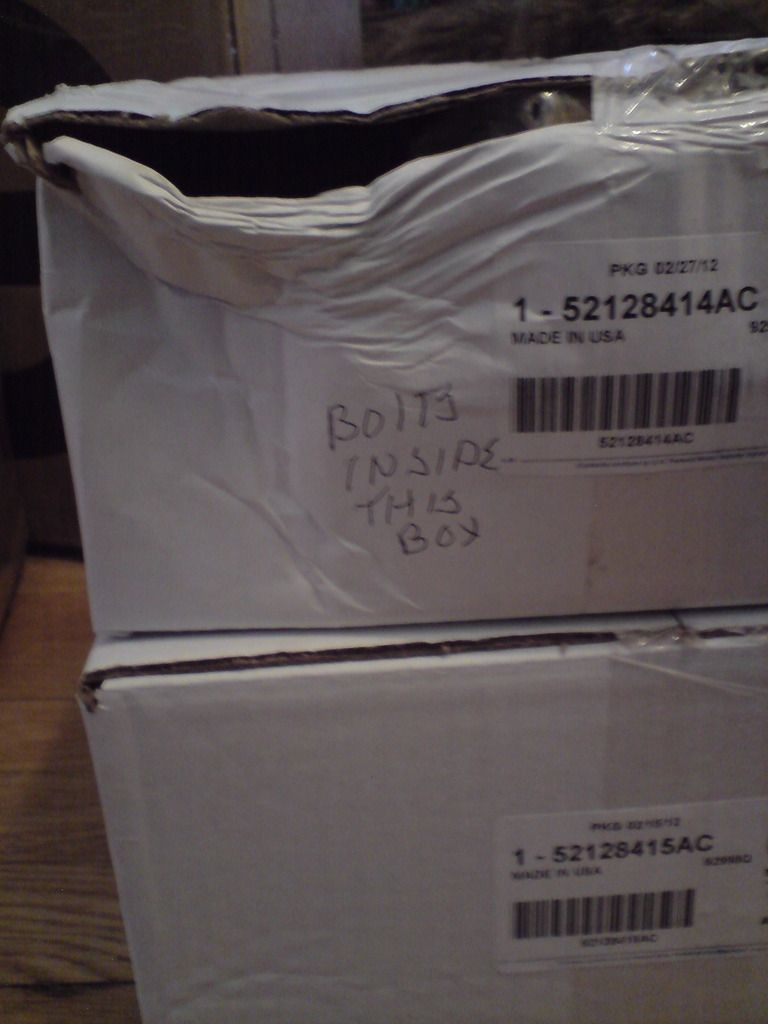 There was an online Mopar dealer who sold me the "adapters" (caliper brackets, parking drum backing plates, and parking brake all in one pre-assembled package) for just $100, but they also did this to the box and asked if I wanted to pay $450 for the hose-and-pre-bent-line assembly that superceded the hose I ordered. Probably wouldn't shop again.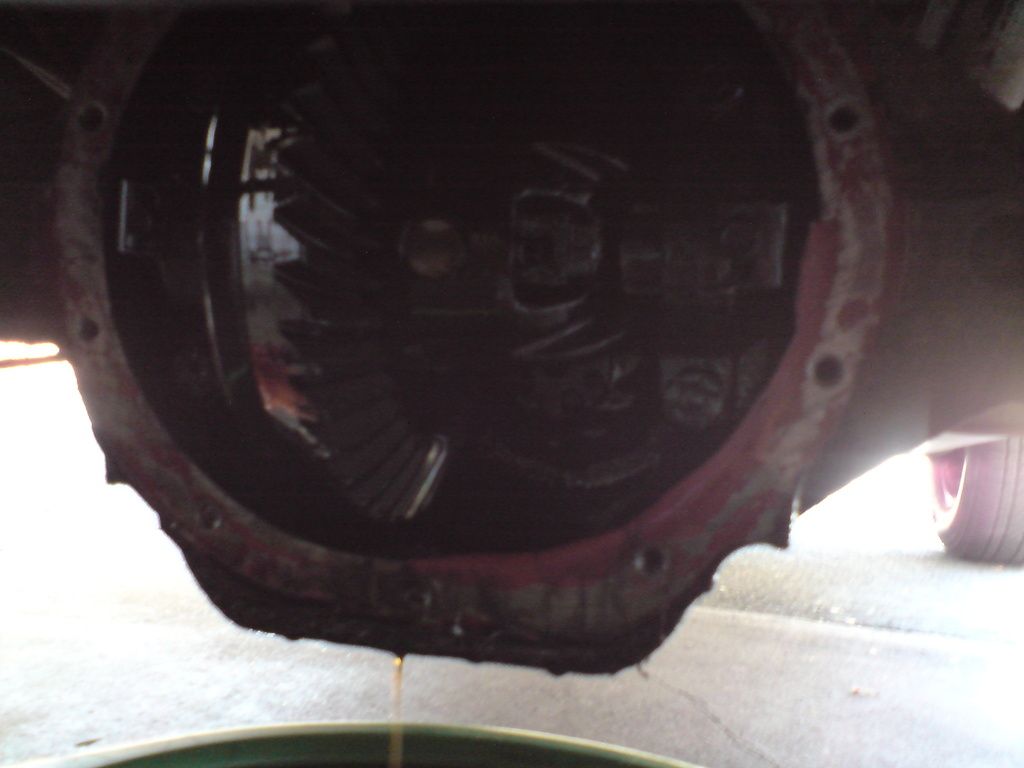 Somehow, this is only the first time I've ever opened a diff. The internet told me my afternoon would be ruined if I broke the bolt that holds in the cross shaft pin so I took my sweet time here.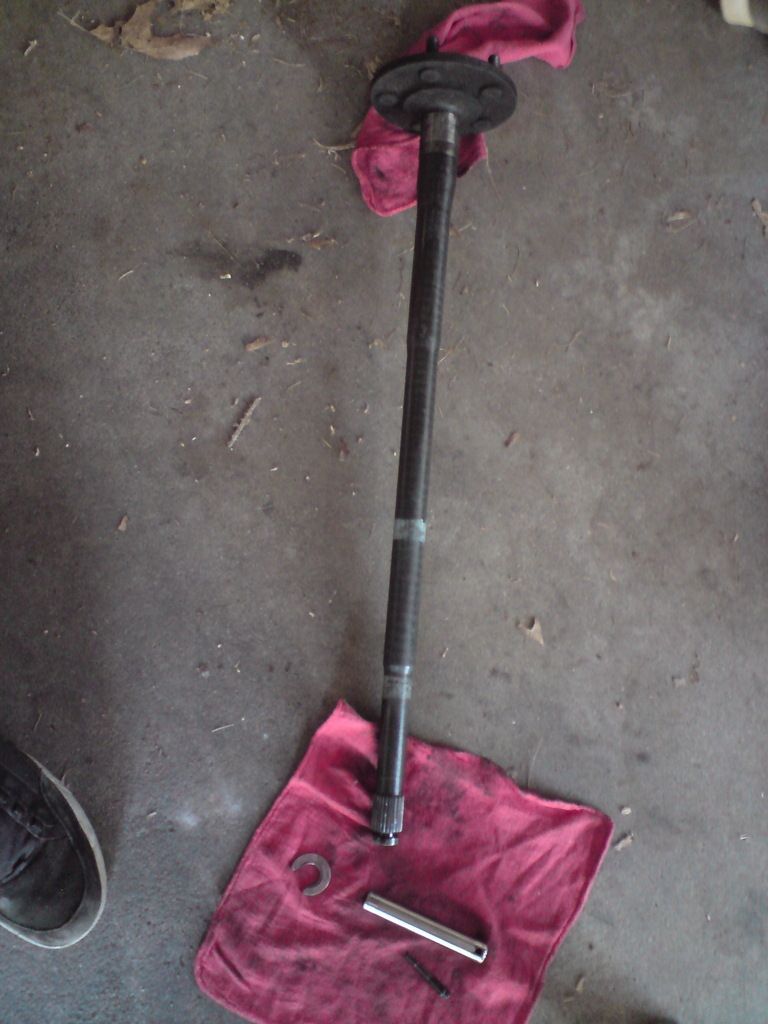 Pulling the axle shaft then took no time at all!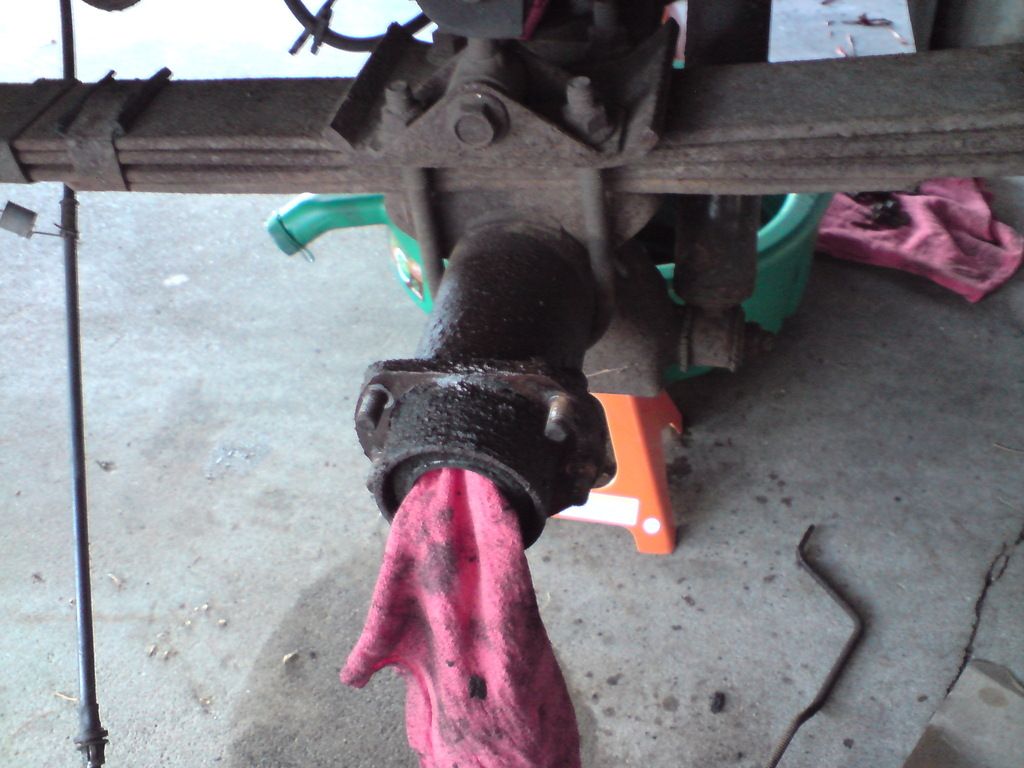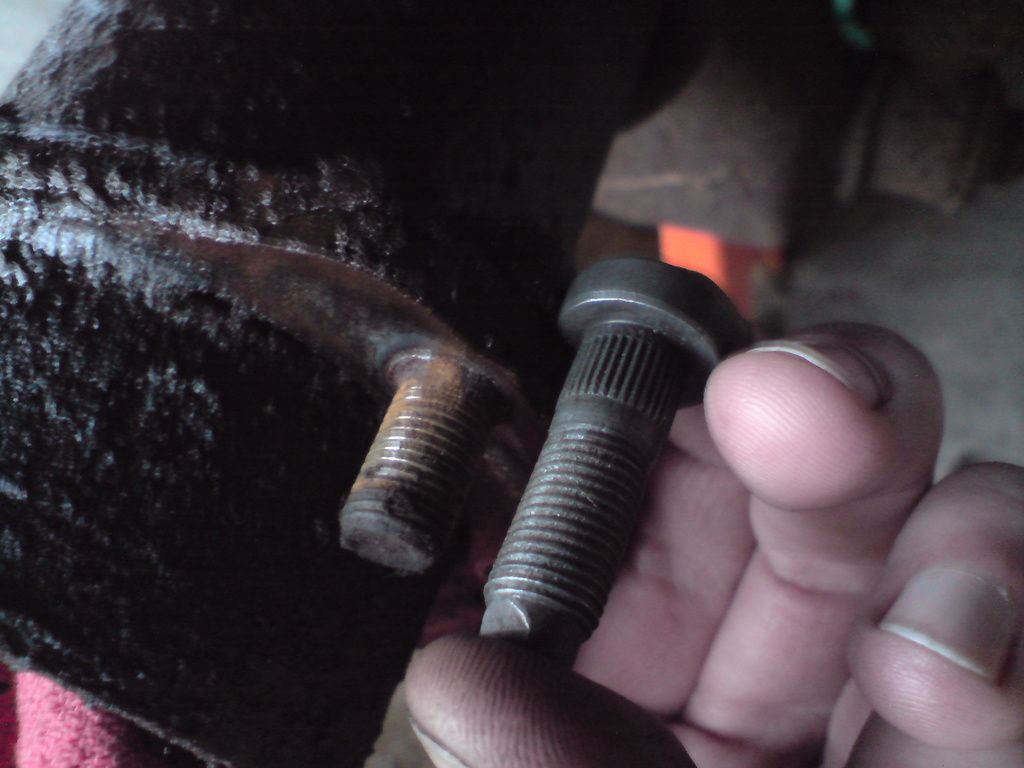 The internet also told me that I needed to replace these studs. I forgot this when I placed my online dealer order, so I had to deal with the local Chrysler/Dodge/Jeep store. I came armed with part numbers from the internet. The first parts guy told me my numbers were superceded, and proceeded to order me parts that turned out to be control arm bolts when they came in a week later. The next parts guy got me the right ones, but it took yet another week. Kind of annoying when you can't give them a VIN because the Liberty in question is imaginary.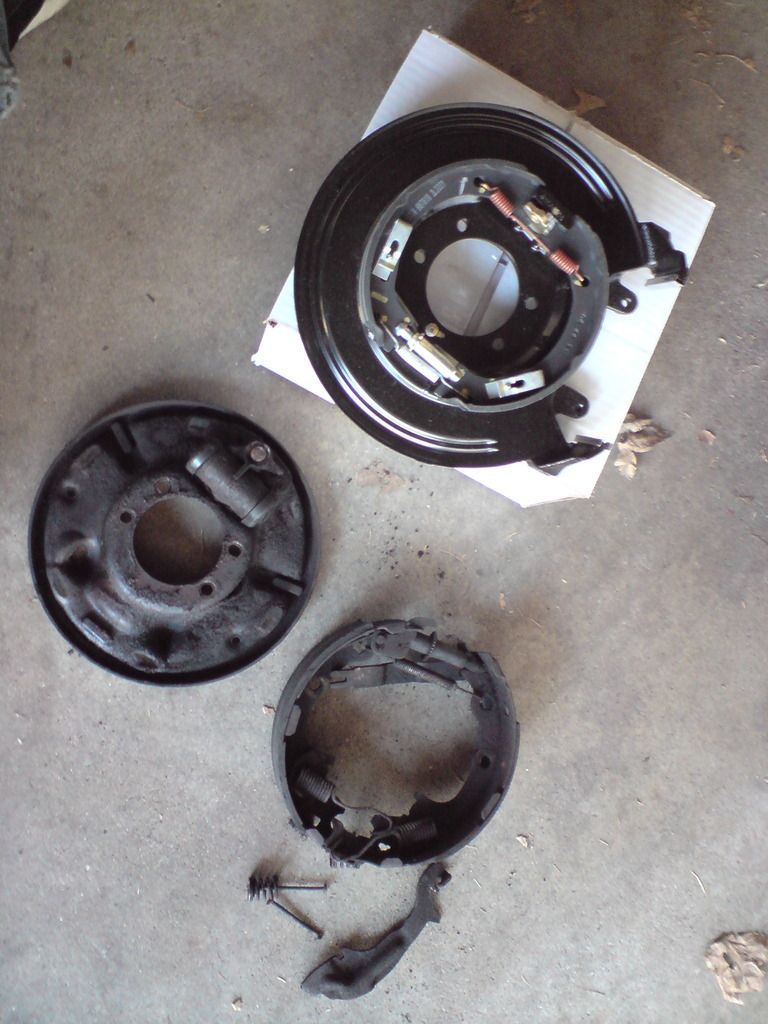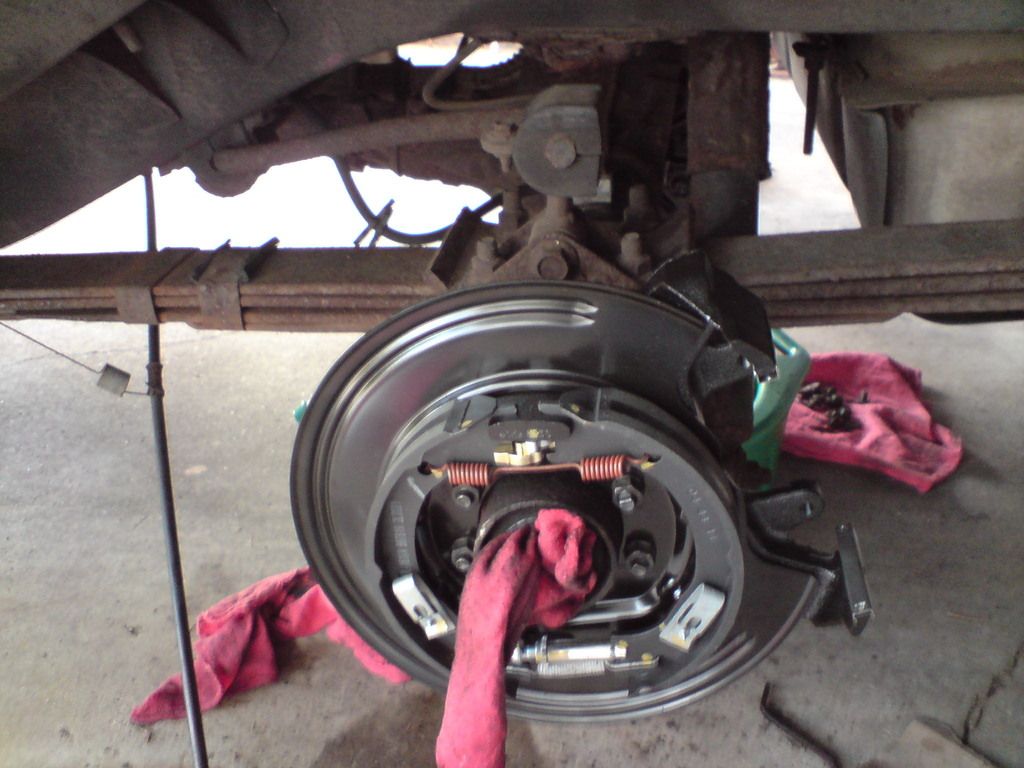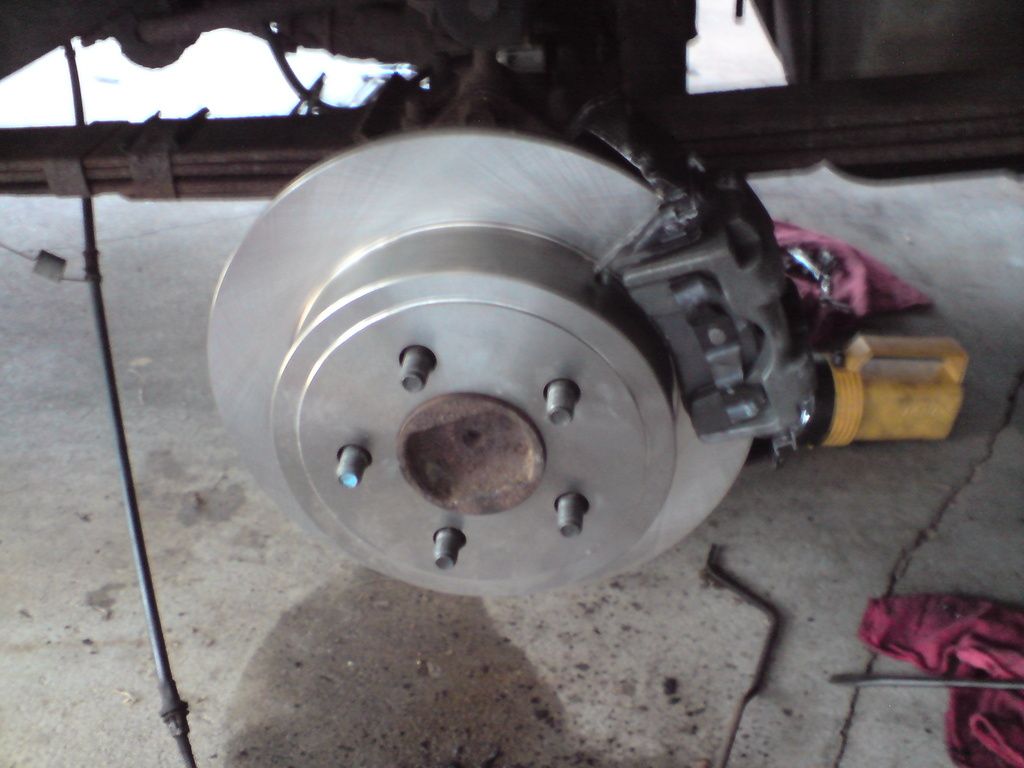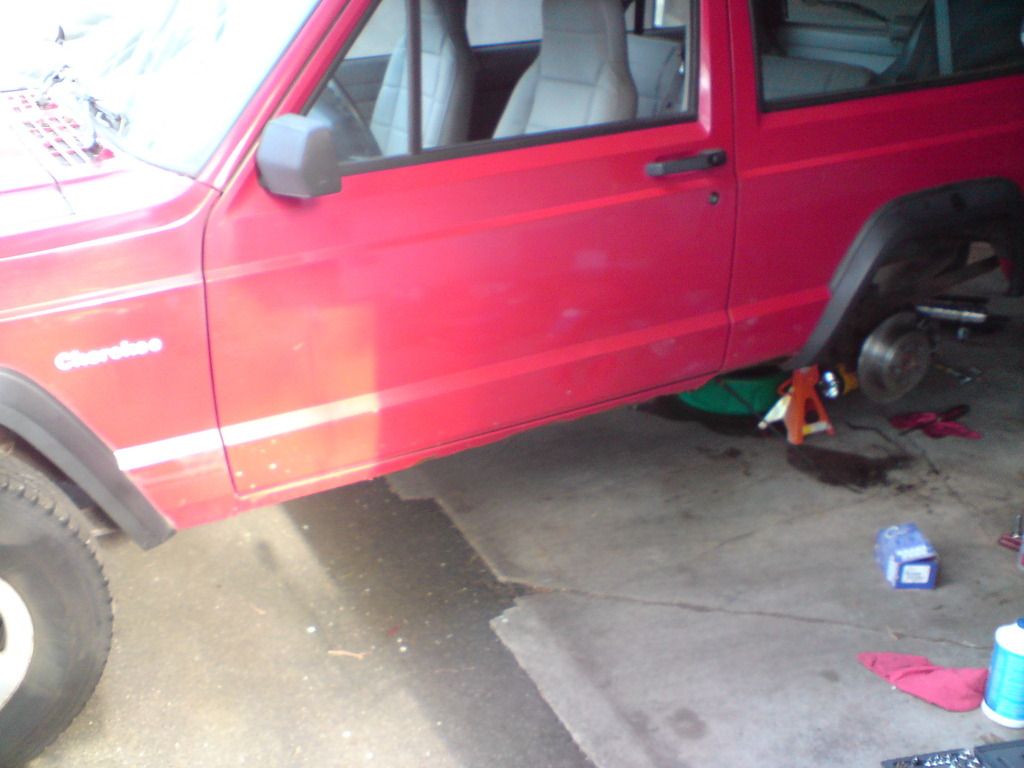 It does all bolt right up, just like the internet said it would. The next steps were to fill the diff, make new brake lines, and adapt the parking brake cables, but my wrenching partner had left for the day so there was nobody to take pictures. It stops very well, and very quietly now!
I did the math today, and doing it this way turned out to be all of $20 cheaper than just ordering the kit from Teraflex! The savings would be even greater if I had ordered the studs from an online dealer or if Teraflex weren't currently offering free shipping (Quadratec charges $60 to ship the same kit).