Posts: 8
Joined: Tue Feb 28, 2012 4:40 pm
Fri Mar 02, 2012 11:32 am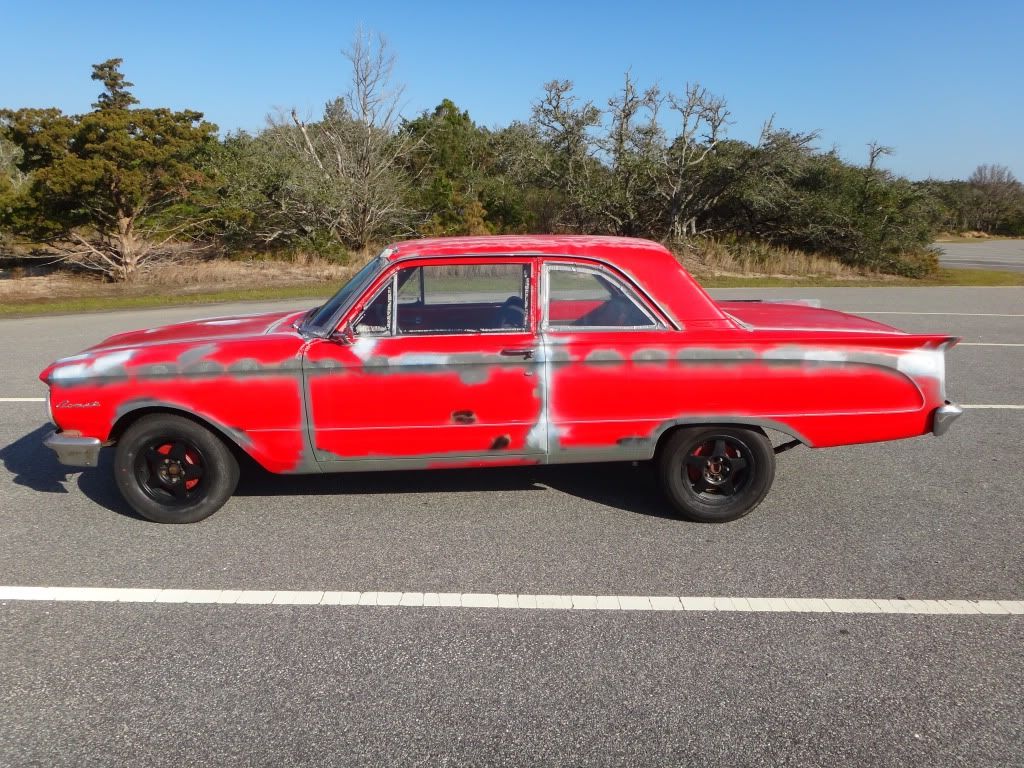 I want to see this car go to a good home(one of another Hooniverse reader maybe?). I live in a band environment for old cars and I want to see this car live. If I had the time and money to keep it up I would but as a college student I have neither. I wanted to restore it as a daily driver and have used it as one for the past 3 years. It starts on the first turn of the key and pump of the gas. Engine runs very smooth. Steering is a bit loose for on par with this age car.
1962 Comet with a 289 from a '67 mustang. It is paired with a 3 speed toploader. On the engine I had new intake, exhaust and head gaskets installed at the same time I did the new intake and edelbrock 600 carb. It also sports longtube headers and a new Z bar. Also I installed a new McLeod clutch and pressure plate. These parts have ~2000 miles on them. This summer I installed new rear springs and bushings and have new tires on all 4 corners.
I've started doing bodywork to cover up the trim holes. I have some of the trim but it was ugly and rusty so I wanted to shave everything. I just ran out of time in getting it finished up. The only other thing that makes the car look bad is the duct tape. I was away at school and my dad thought he was "helping".
There are 3 places with rust. The drivers side door has rust on the bottom. The drivers side floor pan under the pedals has rust and the deck lid has rust under where the trim was. None are too bad. The underside of the car is perfect though.
Included also are a brand new set of window rubbers and beltline weather stripping. And I have a box of parts for the car including headlight buckets, trim pieces, door handles etc.
I don't know how to set the price. I have about $4500 in the car plus $600 worth of brand new seals and the box of parts. I also have trim from a 62 and a 61 comet. Make me and offer I can't refuse(I have a mental "reserve" price).
Video
http://www.youtube.com/watch?v=EGzLM7lU8ZA
Photobucket gallery
http://s1208.photobucket.com/albums/cc368/buzzboy7/
I am located in Buxton, NC, 27920
Contact me through email or phone
buzzboy7 (at) gmail (dot) com
321-five zero six-4858